I have to admit, I am a spa junkie. I love everything about the spa. When I walk into the doors of the spa, it's like time stands still. The familiar smell of eucalyptus instantly calms my nerves. The cool cucumber towels draw me in. The spa is my place of peace and tranquility.
Come with me on a mini mental vacation to these 5 beautiful resort spas.
Four Seasons Resort, Langkawi, Malaysia
I have been intrigued with this photo ever since seeing it on Four Seasons Hotel's Facebook page in January.  The resort boasts six spa pavilions where Eastern and Western traditions meet to encourage healing.  Perhaps the most fascinating of treatments is the Raja and Ratu Sehari.  This traditional wedding ritual is a series of 8 (yes, EIGHT) treatments over the course of 2 (yes, TWO) days.  Count me in please.
Terranea Resort, Rancho Palos Verdes, California
Covering over 102 acres of pristine California coastline, Terranea Resort is perched on the Palos Verdes Peninsula overlooking the Pacific Ocean. Spa treatments and fitness classes correspond to the body's natural bio-rhythms. In the morning, treatments and programs energize and invigorate. In the afternoon, treatments are calming and restorative.
I had the privilege of going to Terranea spa during a 14 hour layover in LA.  It proved to be the perfect oasis during a 35 hour journey to the South Pacific.  Each evening at sunset, the end of the day is signified by the ringing of crystal singing bowls, an ancient ritual known for healing and relaxation through sound and vibration.  I would like to start doing this at my house each evening!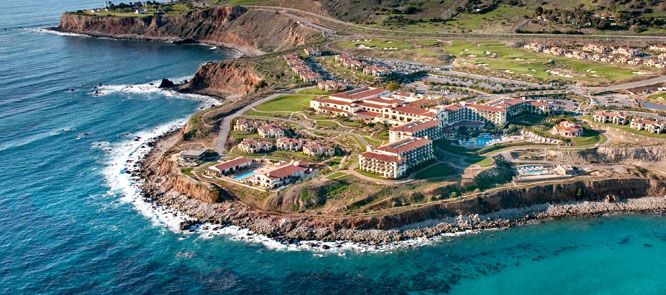 Spa Grande at the Grand Wailea, Maui
If you're looking for an extensive spa menu, Spa Grande has it.  There are more than 100 treatments, many uniquely infused with Hawaiian grown ingredients.  I enjoyed a body wrap with Hawaiian flowers.  How can you not love being wrapped up in flowers?  Before your treatment, lounge in five aromatic baths, and enjoy the 50,000 sq ft. facilities.  Spa tip: try to book during off-hours, as this popular spa becomes crowded.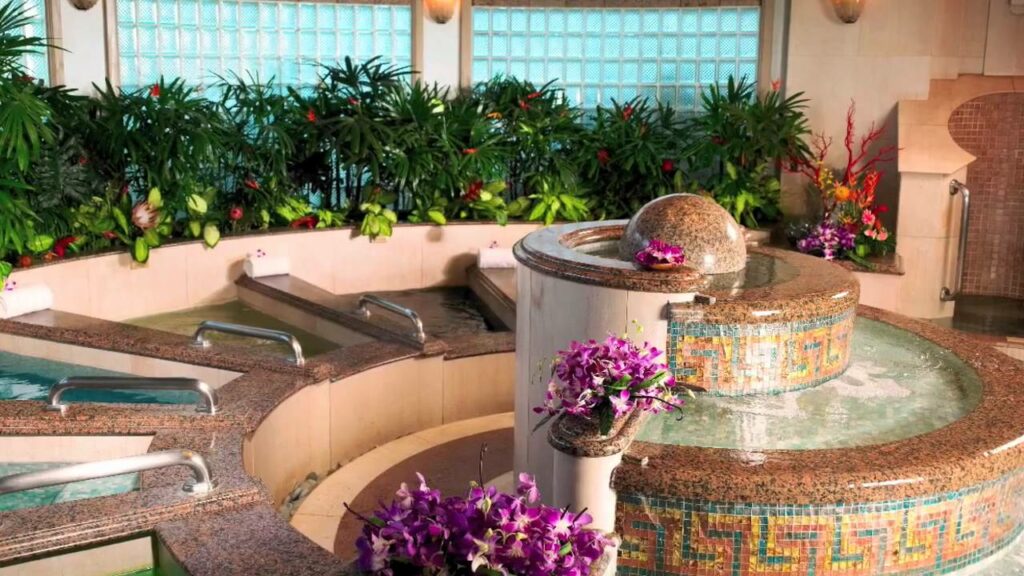 Silver Rain Spa at the Ritz Carlton Grand Cayman
Silver Rain, a La Prairie Spa, celebrates the energy of healing waters in all its forms.  The entrance of the spa gives the feeling of walking into a glacier.  My favorite part of this spa is the relaxation area.  It's an all white room with plush white couches.  White drapes segment the room and form private coves.  You may not see another soul the whole time your at the spa.  Instead of magazines, or televisions, there are books.  Photo books.  You can look at gorgeous pictures of green fields, waterfalls, and turquoise ocean.  And after your treatment, the photos come to life as you visit gorgeous Seven Mile Beach, located on the opposite side of the spa.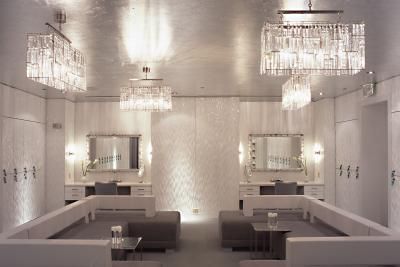 The Spa at Four Seasons Resort, Vail
It seems hardly a day goes by lately where I don't say, "I love Four Seasons Resorts!" Today I am saying it twice, as Four Seasons makes the list again. The spa at Four Seasons Resort in Vail offers unique therapies, such as the Earth, Wind, and Sky ritual. This therapy helps reduce blood pressure and shift brain waves into a theta state, which is correlated to creativity and the deepest possible relaxation.
But my favorite part of this spa is the highly experienced therapists.  These therapists have worked on Olympic skiers, so they understand the ins and outs of an extraordinary massage.  After your treatment, relax in the extra large jacuzzi before going back to the slopes.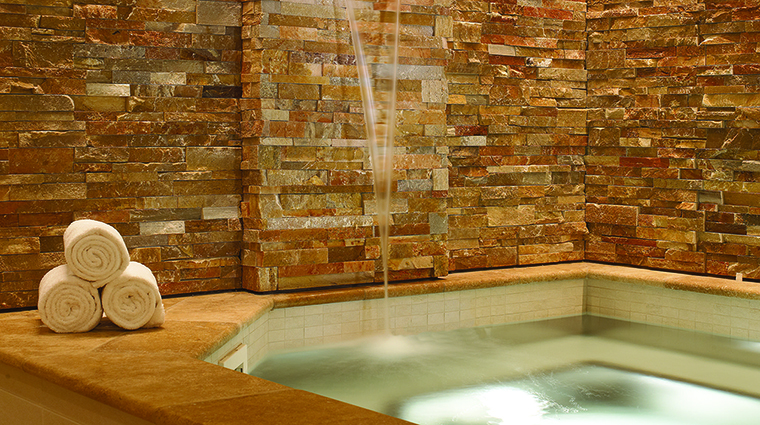 Do you have a favorite spa getaway?  Please share, I would love to learn more.  Have a tranquil day!