Is it hot where you are? Perhaps you're one of the fortunate ones who lives in a temperate climate year round. As for us here in Florida, it's the dog days of summer. It's been hot for months, and there's no end in site. I'm longing for a vacation to somewhere cooler.
Here are a few of the summer travel deals I came across in cool climate destinations.
Waldorf Astoria Park City, Utah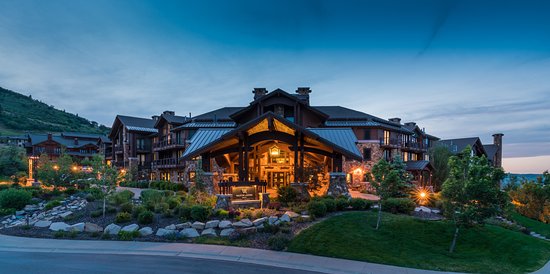 You may recall from my "Luxury Travel Ideas" article that our vacation bookings are often quite impromptu.  Yesterday was no exception.  One minute I was browsing for vacation ideas, and the next thing I know, we booked a trip to Park City, Utah!  I've never been there before, and not sure what to expect, but I know it will be cooler weather than Florida!  I'm looking forward to bringing you the full review of the Waldorf Astoria Park City in a few weeks.  Wow, did I mention how phenomenal the rooms look, and the residences have full kitchens?!  And since it's off-season in Utah, the rates are a fraction of what they would be in the peak of ski season.
 Four Seasons Resort, Vail, Colorado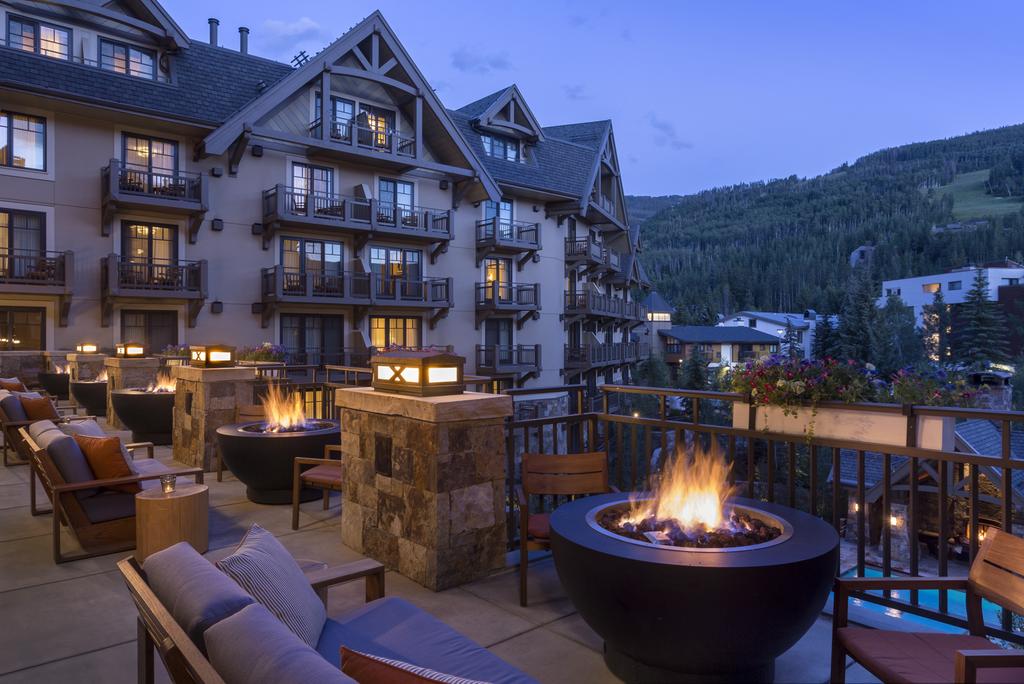 We stayed here for a week in late September/early October last year, and it was incredible. From the minute we walked in the door, we were pampered. They had a full size crib for our baby, bottle warmer, baby bath tub & bath amenities, toys, milk and cookies with her name on it, and the list goes on and on.
The fall colors were in their full glory. Being off-season, it felt like we had the place to ourselves (which I could hardly believe given how GORGEOUS the weather and foliage were).
The best part of all- the price was amazing.  We booked on a special "every 2nd night FREE" rate- at the Four Seasons!  Just when we thought it couldn't get better, the package also included "buy one get one free" spa treatments, and dinner entrees!  We had such a fun family vacation at a price we may never see again at Four Seasons.  Read more about the Four Seasons Vail spa HERE.
Ritz Carlton Bachelor Gulch, Colorado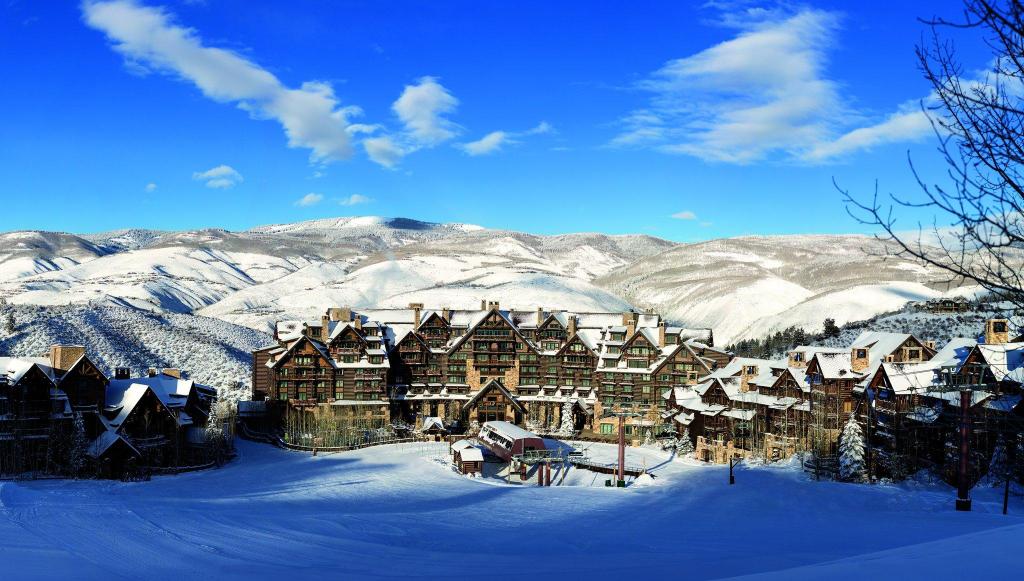 I've had my eye on this resort for a while now. It's nestled into the mountains in Avon, Colorado. The lodge-like feel looks so cozy and inviting. Being a long-time spa junkie, I am drawn in by the 21,000 square foot facilities with 19 treatment rooms!
And for the best part, I found "pay in advance" rates in September for as low as $143/night!  $143 at the RITZ CARLTON!  Wow, I could jump for joy.  Off-season has it's privileges.
Fairmont Pacific Rim, Vancouver, British Columbia

I'll be honest. Before my business trip to Vancouver in May, I hadn't really thought about visiting here. I had no idea what I was missing…Vancouver is fabulous! I cannot wait to go back. My bathroom at Fairmont Pacific Rim was the best hotel bathroom I have ever experienced. It should be on the list for top 10 hotel bathrooms in the world. The view was delightful, and the tub…oh my. Before this trip I only used showers. The thought of using a bathtub was icky. Well, I was transformed at the Fairmont. I used the tub everyday. I would have used it twice a day if I had more time. I was mesmerized by the view from the tub, watching cruise ships coming into port, and sea planes take off and land.
I would be remiss if I didn't mention the flowers of Vancouver.  Everywhere I turned, I was in awe of the lush landscape and abundant floral beauty.  The rates in the summer are not what I would consider a "deal" (Vancouver is an expensive city), but the weather is oh-so-blissfully refreshing.  Read more about my Vancouver experience HERE.
Those are just 4 great spots.  I am also a huge fan of California (San Francisco, Big Sur, Cambria, and Malibu- just to name a few!)  What's your favorite vacation spot when you want to escape the heat?  Leave me a comment and let me know.